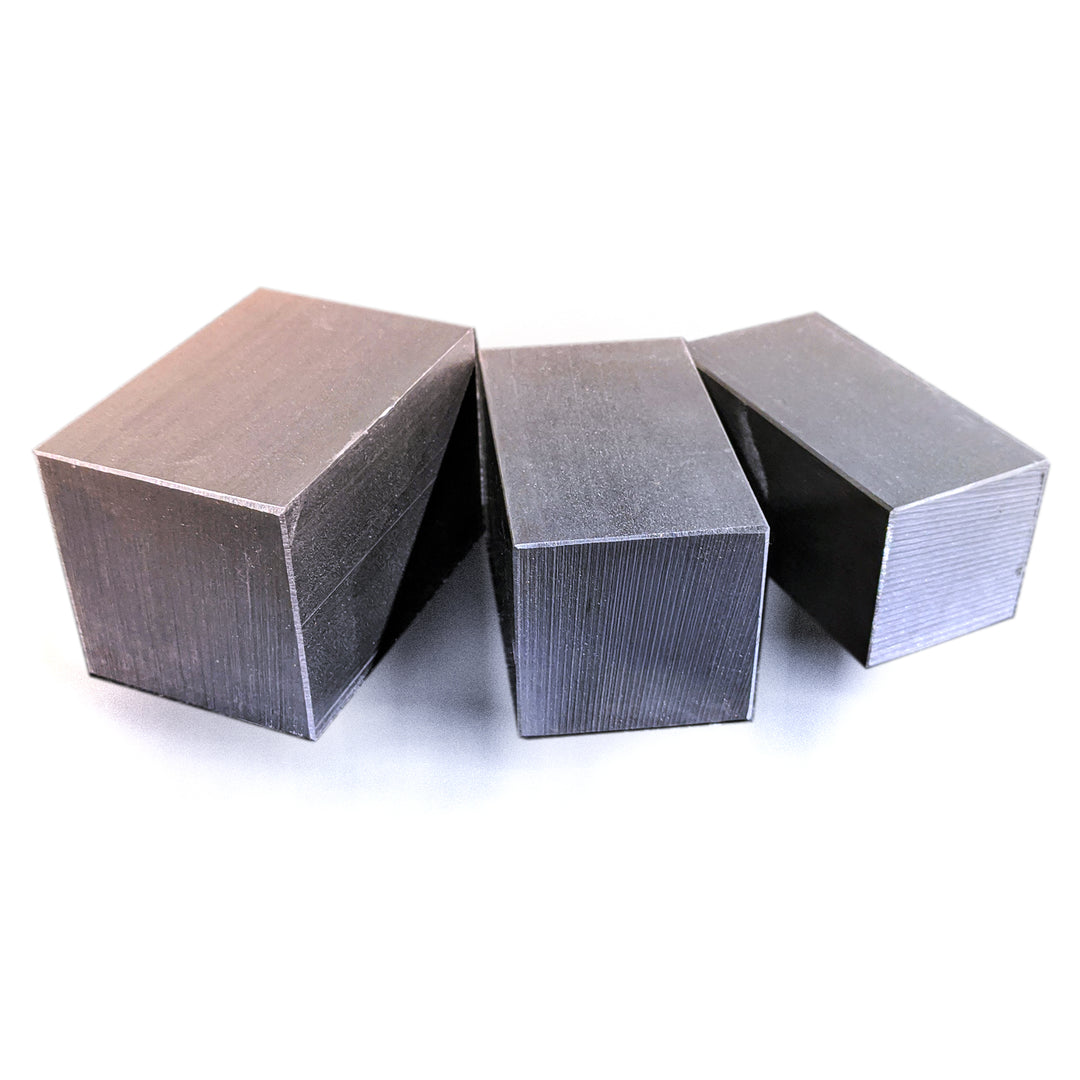 Coal Iron Works is working with Local American Steel Producers to make favorite forging steels available! 1045 Square in stock from 1-1/2" to 2". Material is annealed and cut within .125" of length - mill finish. We are basing these dimensions on rough finished weights for tool forging. All listed weights are averages and actual weights may vary slightly.
CUSTOM Lengths are available! Contact us at: Info@Coaliron.com

Select Flat Rate Shipping at checkout unless you are having material shipped with a press order.
1045 CF Bar
1045 CF is a medium carbon steel used extensively in induction hardening applications. It can be forged satisfactorily and is the most common shafting steel in the medium carbon range.  Due to its carbon content, 1045 CF bar is only fair for welding or brazing.

The CF stands for cold finished, which provides increased machinability and mechanical properties. Cold finished bars are produced from Special Bar Quality Hot Rolled Bars which are put through cold drawing, turning, grinding, or a combination of these methods. The cross sectional area of the hot rolled bar is then cold reduced for an accurate size and smooth surface.
1045 Steel Properties
Tensile Strength:          91,000 PSI
Yield Strength:             75,000 PSI
Elongation:                   16%

*These numbers are "Typical" properties and may not be required to meet this grade.*
1045 CF Steel Bar Is Commonly Used For:
Hammer

Die Blocks
Top Tools
Misc. Tooling