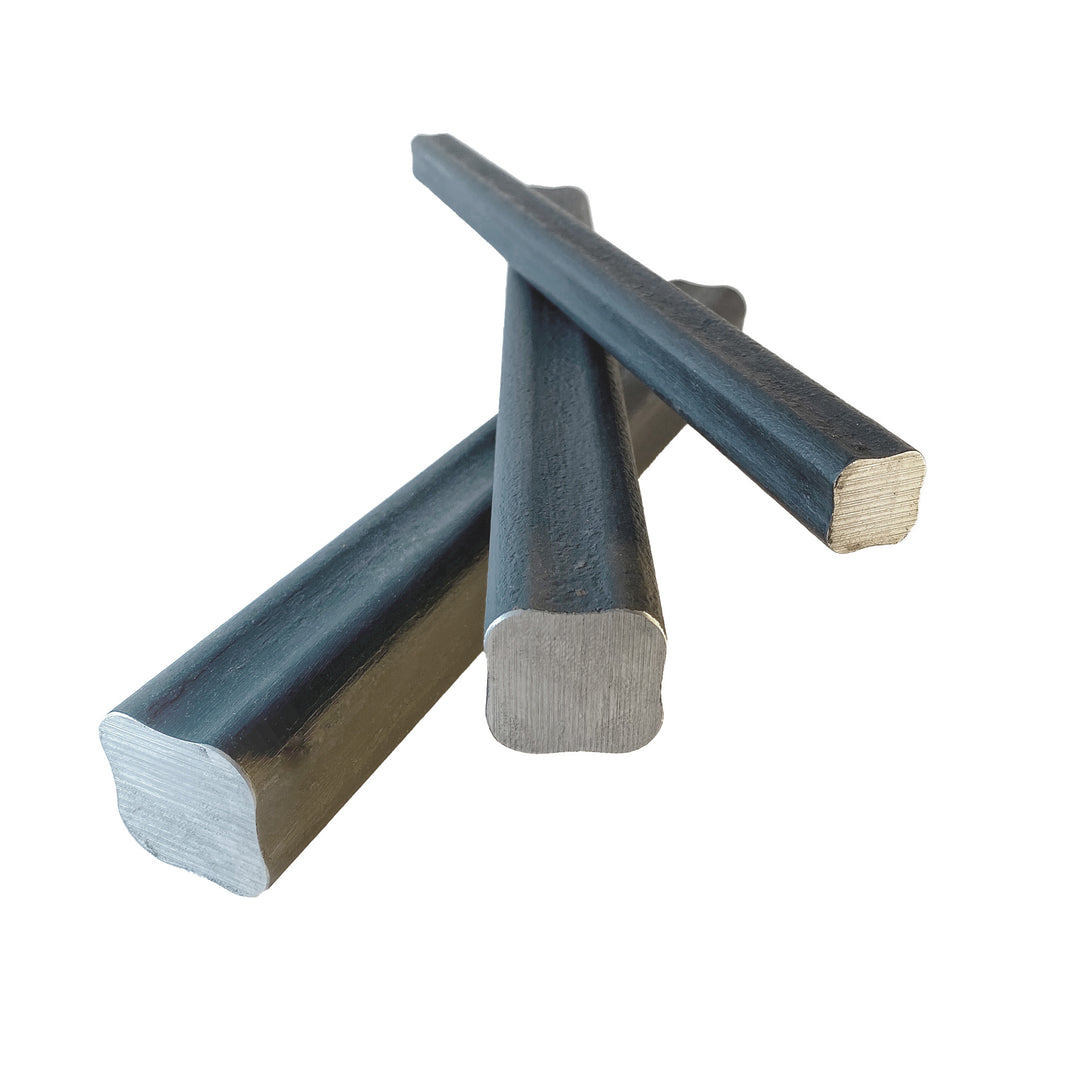 Coal Iron Works is working with Local American Steel Producers to make favorite forging steels available! 
CUSTOM Lengths are available! Contact us at: Info@Coaliron.com


Atlantic 33 Non-Tempering Steel is a new departure alloy steel, relatively low in carbon. The steel combines hardness and toughness with heat and fatigue resistance. It is made in the electric furnace from selected materials with expert care and supervision. Continued and painstaking research makes Atlantic 33 Non-Tempering Steel more economical and more efficient. It is easier to use in tool making as drawing of temper to suit different requirements is unnecessary and completely eliminated. Suitable hardness is obtained by merely heating the tool and quenching it in water. Atlantic 33 may be heated with an acetylene torch if desired, where regular facilities are not available. This steel can be forged easily and welds readily to itself and other steels. Atlantic 33 also costs less to use. It may be heated repeatedly at higher temperatures without altering its properties. It may also be heated to almost a melting heat without danger of distortion. The possibility of overheating or burning the steel is reduced to a minimum. Time is saved with this steel by eliminating the tempering operation. Atlantic 33 wears longer and is more efficient. Tools made from this steel withstand concussion far beyond that of ordinary tool steels. Tools bite into and penetrate the hardest materials under continued shock without noticeable indentation on the cutting edge. Tools may be reground and resharpened often without the necessity of reforging.